What can a robot do for you?
Work for free the next 15 to 20 years!
Do it correctly and perfectly every time!
Improve quality!
Improve production!
Work 24/7 & never make a mistake!
Never call in sick!
Never take a break!
Never go on vacation!
Eliminate all your direct labor issues!
Give you accurate job costing!
Improve metrics!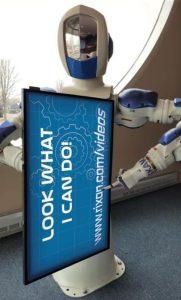 Examples of Automation