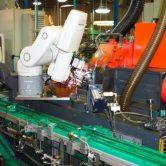 Our sales growth is the highest it has ever been! We owe much of that to our complement of Rixan/Mitsubishi robots. In all, we have 12 Rixan/Mitsubishi robots. Four of the robots, RVE3J's (5-axis), work in our plasma welding area, and work very well under severe conditions. They just keep on doing their job 24/7 with uncanny reliability and precision.
— Eaton Global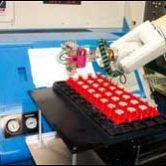 We get 100% efficiency and flexibility from our Rixan/Mitsubishi robots. They have been running for 5 years with no down time!
— Lloyd Grunvald General Manager Preci-Manufacturing, Inc.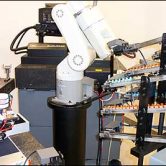 Our Rixan/Mitsubishi Robots have been running continuously 5 days a week, 10 to 12 hours a day for the past 9 years which is absolutely incredible. Talk about dependability and ROI!
— Mark A. Schreiber Benz Research and Development Manager-Automation and Mechanical Design