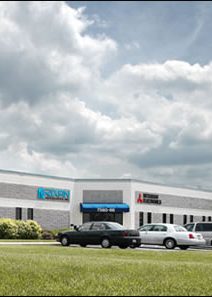 From the moment of our first contact and long after, our focus is completely and totally on you and your needs. No matter what the application, what the question, what your budget, you have my personal assurance and total commitment that we will try harder to provide sound, cost-efficient solutions and to please you more than anyone else. The "Superior Customer Experience" is something we live everyday because we want you as a customer for life. To that end, we are always available to answer your questions…to help you with new applications…to provide maintenance service…whatever you need, we'll be there for you. We are committed to your complete satisfaction. You also have my personal assurance that RIXAN Automation LLC will always conduct business honestly and with the highest ethical standards. Let us show you the "Superior Customer Experience" in action.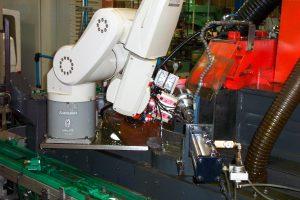 Contact Us
Let us help with your automation needs! Give us a call and we will be glad help.
7560 Paragon Rd, Dayton, OH 45459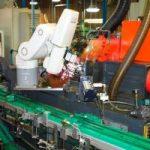 Our sales growth is the highest it has ever been! We owe much of that to our complement of Rixan/Mitsubishi robots. In all, we have 12 Rixan/Mitsubishi robots. Four of the robots, RVE3J's (5-axis), work in our plasma welding area, and work very well under severe conditions. They just keep on doing their job 24/7 with uncanny reliability and precision.
– Eaton Global
Social Responsibility Principles
Rixan Automation, LLC, a subsidiary of Hunkar Technologies, is fully committed to being a socially responsible corporation. This means our Company strives to:
Ensure employees are always respected by their fellow team members and provided meaningful opportunities for personal and professional growth in a safe environment.
Support economic development activities in the communities our employees live in and the cities our businesses operate in.
Encourage the opinions and advice offered by employees by welcoming respectful comments without fear of retribution.
Engineer products and system solutions for our customers that are environmentally friendly, minimize energy use and maximize operation efficiency.
Share our expertise, knowledge and resources with learning institutions in our community to encourage individual and professional development .
Utilize suppliers that truly share the Company's social responsibility beliefs and demonstrate a commitment to leaving our world better than we found it.